Government/Political Experience
President Obama Administration
Federal Communications Commission (FCC) – Career Senior Executive Service, Chief Information Officer, Federal Agent

US Small Business Administration (SBA) – Presidential Appointee, Chief Information Officer, and Chief Privacy Officer

Federal CIO Executive Council – Co-Chair Information Technology Workforce Committee

White House Office of Science, Technology, and Innovation – International Data Policy Workgroup and Ideation Workgroup

Sri Sathya Sai Institute of Higher Learning – School of Business Management – Innovation Key Speaker in Puttaparthi, India
Obama For America Campaign Experience
As a Regional Information Technology Director at the Barack Obama National Campaign Headquarters in Chicago, Illinois, I managed 9 State IT Directors and all infrastructure technology for the entire Northeast and Great Lakes Region (1/3 of the USA). This Region included 17 States (from Maine down to Delaware, Maryland, Pennsylvania, over to Ohio, Indiana, Illinois, and Michigan), 6 Battle Ground States, and over 350 offices out of 770 nationwide. We won 15 out of the 17 States and all of the Battle Ground States in my Region. Nationwide, my Region represented over 50% of all the States won.
During the last month of the campaign, I worked in Ohio to ensure smooth Boiler Room operations and disaster contingency planning, preparation, execution, that included the Ohio Democratic Party Operations, Voter Protection Call Center, Vote Core, and Field Operations. My Region led the nation in collaboration, mentoring, and efficiency, emulated by other regions.
After we won the election, I assisted the Chicago and Washington DC Transition Teams by implementing a staff and alumni web based candidate applicant tracking system. This included vendor selection and management, data conversions, report writing, system administration, and Internet Portal setup.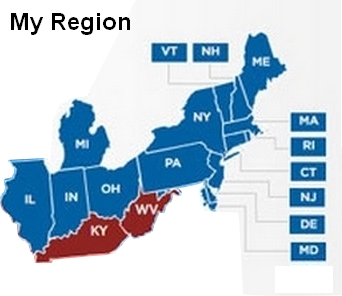 ---
Areas of Expertise
Teambuilding, Leadership, and Mentoring

International Staff Management/Development

Business Development and Strategic Planning

Development and Programming Management

Budget Development and Management

Customer Relationship Management

Strategic and Tactical Technology Solutions

Global Project Management

Systems Design and Implementation

Application Software

Development

IT Infrastructure Library (ITIL) Certified

Relational Database Architecture

Technology Integration/Convergence

Quality Process – Six Sigma Focus

Business Resumption Planning

Infrastructure and Operational Logistics
---
Employment Chronicle
April 2011 – January 2013 Chief Information Officer/ Federal Agent - TOP SECRET SCI Security Clearance


Federal Communications Commission (FCC)


Washington, DC 20554

April 2009 – June 2010 Chief Information Officer/Chief Privacy Officer - TOP SECRET Security Clearance
United States Small Business Administration

(SBA)


Washington, DC 20416

July 7, 2008 – April 2009 Regional Information Technology Director – Northeast and Great Lakes Region
Obama For America National Campaign Headquarters




Chicago, Illinois 60601
October 1999 – Present President and Founder Bay Breeze Technology Center, Incorporated
Nassawadox, Virginia 23413
Major Engagements:
Sanofi-Aventis




Bridgewater, New Jersey 08807

Solomon-Page Group LLC
New York, New York 10036

The Judge Group




Bala Cynwyd, Pennsylvania 19004
March 1998 – January 2001 Vice-President of Technology and Information (B2B Development)
Personic Software, Incorporated




Brisbane, California 94005

July 1996 – March 1998 Chief Technology Officer (Arthur Andersen Information System Plan Manager)




CDI Corporation
Philadelphia, Pennsylvania 19103

December 1990 – July 1996 Chief Information Officer




Keystone Natural Water




Washington Crossing, Pennsylvania 18977

November 1988 – December 1990 Chief Information Officer (Director of Computer Services)




Peoples Bank, N.A.




Fairfield, New Jersey 07006

December 1986 – June 1989 Chief Information Officer




Unifund Leasing, Incorporated




Wayne, Pennsylvania 19087

July 1986 – July 1987 Programming and Operations Manager




Telerx Marketing, Incorporated




Spring House, Pennsylvania 19477



---
Management Highlights
250+ Employees and Consultants - 6 Divisions – 8 CIO Direct Reports

$27 Million Budgetary Responsibility - Private Sector / $200 Million Public Sector IT Portfolio and $60 Million Budget

Customer Relationship Management Accelerated Agile Deployment – 1,100 Users, 50 States, Geospatial, Mobile Devices

Enterprise Resources Planning (ERP) Design, Selection, and Implementation – SAP R/3, Peoplesoft, J.D. Edwards, Lawson
Worldwide Enterprise Level Technology Planning and Implementation

Human Resources / Staffing B2B (Business to Business) ASP (Application Service Provider) Exchange – Concept to Market

Profit and Loss Experience for Start-up Outsourcing Company – Profitable from 1st Quarter to Date

Created Human Resources/Recruiting Solutions Service Delivery Company for Fortune 500 and Secondary Markets

International Service Provider in Hong Kong, Singapore, Argentina, Australia, Columbia, England, Mexico, Canada

Start-up Operations, Mergers and Acquisitions, and Logistics Experience

IT Infrastructure Library (ITIL) Certified / Configuration Management Database (CMDB) and Service Delivery Focused

Proven "Turn-around" Specialist for building and rebuilding entire Information Technology Departments and Infrastructure
---
Background and Cross Industry Summary

Credit Unions Banking / Lending / Leasing Consulting Services




Fuel Management Human Resources / Recruiting / Sales International Consultative Sales




Dental Laboratories Production / Distribution / Manufacturing Data Communications




Marketing / Presentations Training / Support / Installations Pharmaceutical




Financial Recoveries International Purchasing B2B Development




Finance / General Ledger Governmental Agencies / Patents Graphic Design




Volunteer Organizations Research and Development Technical Writing
---
UNIX

Z80 Assembler

DOS

Cadol

SQL

C, C++

Cobol

BAL

Basic

EDX/EDL

Fortran

Cognos Data Warehousing

Oracle/SQL/PL/Access/Dbase/MS SQL

Powerbuilder

Visual Basic

XML/HTML

Pascal

Project Management Methodology

Windows 2000/2003/XP/NT/ME/98/95

Exchange 2000/5.5/2003/Active Directory

Surf Control – Web & E-mail Filtering

Checkpoint Firewall-1 / IPAngel

RSA SecurID

Enterprise Anti-Virus

LAN/WAN/TCP/IP/Frame Relay

Cisco Switches/Routers/IOS

Citrix Metaframe/SSL
---
September 1994 B.A. Organizational Management - G.P.A.: 3.5/4.0
Eastern College - Evening Division

May 1992 A.S. Business Administration/Computer Science - G.P.A.: 3.5/4.0




Arcadia College - Evening Division

(Formerly Beaver College)

Spring 1986 International Studies in conjunction with the Pennsylvania International Consortium




International Exchange Program




Oxford University, Oxford, England




Trinity College, Dublin, Ireland
---
Big Brothers/Big Sisters of America 1986–Present

Fundraising activities to support organizational charity goals

Appalachia Service Project 1992–Present




Organized, coordinated, and participated in the creation of home repair ministries
---
Detailed Responsibilities
Federal Communications Commission ($450 million agency):
• Responsible for approximately $200 Million IT Portfolio and $60 Million Agency IT Budget
• Manage approximately 35 federal employees and 265 contractors/consultants
• "Change Agent" for dysfunctional agency wide IT organization – Successfully improved customer service and key processes
• Collaboration with Law Enforcement and Intelligence Community for Cyber Security, Continuity of Government, and Knowledge Management
• Collaboration with Intelligence Community for International Travel Equipment Baseline and Review for High Risk International Travel
• Initiated FCC Liaison role within NSA Cyber Command and Homeland Security Cyber Liaison
• Working with CIA and State Department on International Technology Risks
• Co-Chair Australian Government Cyber Security Panel in Canberra, Australia
• Co-Chair of the Mobility/Bring Your Own Device (BYOD) Committee and member of the Federal CIO Small Agency Council
• Member of White House Office of Science, Technology, and Innovations Einstein Cyber Security Implementation Team
• Implemented centralized agency project management methodology, including monthly customer satisfaction outreach/review
• Asked to present Cyber Security Vision to the NIST Advisory Board
• Cyber Security Small Business Wizard and collaboration with private sector on content
• $10 million reprogramming funds for APT mitigation and cyber security improvements – new technology deployments from pilots to production, FireEye and Core Insight and Impact, as well as Big Fix
• Released comprehensive Cyber Security Agency Policy, including Acceptable Use
• PMO Revitalization with Clarity complete reconfiguration within 90 days to provide executive dashboards and transparency for all projects, including ITC infrastructure initiatives
• Mobility Pilots with Citrix and VMware, BYOD, and GOOD Deployment
• Member of the GOOD Customer Advisory Board
• Massachusetts Institute of Technology (MIT) Mobility Panelist
• Represented FCC on Innovation Think Tank On-site Review at Google, IBM, AT&T, Verizon, Apple, Facebook, Yelp, and Autodesk
• Broadcast Public Inspection File (Political File) – Focused Chief Data Officer on initiative and deliverables to accomplish with strong functionality and on budget (less than $500k) within 6 months
• Exchange 2010 and Windows 7 Roll-out
• Gettysburg VOIP Completed – retirement of Avaya telephone system
• Initiated Critical Business System Review/Enterprise Architecture/Portfolio Analysis for All FCC Major IT Systems
• Initiated Stakeholder Involvement in Project Management Governance
• Recompeted ALL IT Major Contracts, incorporating ITIL, PMO Standards, SLA's, Upfront 508 Compliance, and Staffing Refresh for the following contracts: (1) Programming Services, (2) Database management, (3) Security Operations, (4) Security Audit and Compliance, (5) Infrastructure Services, (6) Project Management
• Initiated IT Staffing Reorganization. Brown Bag Lunches with authors and training professionals. New hire for CISO and 8 new FTE positions (in progress)
• Significant efficiencies with application development (reduction from $23 million to $18 million in 2011, down to $16 million in 2012)
The following results were observed after applying Lean PMO, Computech Kanban (CK) and High-tech High-touch:
• 66% decrease in operations as percentage of budget
• 50% increase in delivery of new features
• Successful transformation from Waterfall to Agile
• 100% IT transparency into cost, schedule, risk, work items and progress
• 20x decrease in production errors
• 100% lead-time improvement in time from customer request to delivered solution
• Over 90% customer satisfaction as measured by Net Promoter Score
• Stronger Vendor Management and Oversight, including significantly improved Level Of Efforts (LOE's) and reduction of Operations and Maintenance (O&M) from black hole of 70% to 30%
• Introduction to Agile Development to all IT Staff
• Initiated SharePoint and ITIL Training for all IT Staff
• Strong Relationship with USAC CIO – Reduced $20 million project to $8 million
• Coordinated New Financial Management System Options for USAC using FCC Framework
• Improved Budgeting Process, Transparency, Unfunded Review and 2013/2014 Requests and Reductions
• Initiated data center consolidation and cloud deployment assessment and planning activities, linked into ITIL Data Center Management practices for new Infrastructure Services Contract
• Worked with GSA and FCC Telecom to get Networx Transition on Track and GSA acknowledgement that FCC has made significant improvement in the last 9 months than in prior years
• Native Affairs Technology Deployment for iPads, iPhones, and Internet Cafes for Reservations
• Technology Experience Center Themes – Public Safety Event, Accessibility, IT Healthcare – Pediatric Focus, and various ongoing demonstrations, including Mobility "Bake-off"
• Increased API Development and Releases – Open House Developer's Day


United States Small Business Administration ($1 billion agency):
• Responsible for approximately $100 Million IT Portfolio and $30 Million Agency IT Budget

• Managed approximately 75 federal employees and 150 contractors/consultants

• Rapid implementation of a robust Customer Relationship Management system within 5 months from market research to field deployment for 1,100 users across 50 States with extensive geospatial coding/mapping, mobile devices and web integration

• "Change Agent" for dysfunctional agency wide IT organization – Successfully improved customer service and key processes

• Co-Chair of the IT Workforce Committee and member of the Federal CIO Executive Council

• Member of White House Office of Science, Technology, and Innovations International Data Policy and Ideation Workgroups

• SBA Representative for Junior Achievement • Implemented agency wide Audit Tracking and Accountability system that is currently being considered for use by the IG Council members – Presented to 13 Agency Inspector Generals and CIO Council IG Liaison – Presented to 28 agency CIO's

• Presented CRM, Audit Tracking, and Correspondence Management using consolidated Microsoft platform to the Federal CIO Council, International Atomic Energy Agency, and the United Nations Assistant Secretary General and CIO

• Closed over 450 audits and audit related requests within 8 months

• Implemented centralized agency project management methodology, including monthly customer satisfaction outreach/review

• Rapid implementation of Microsoft technology agency wide roll-out and bandwidth upgrades/compression for 30 field locations

Bay Breeze Technology Center, Incorporated (outsourcing services start-up):
Encouraged by the Founders of Personic Software, Inc., I created a human resources/recruiting solutions service delivery corporation to become an outsource provider for Fortune 500 companies. Core-competency in design, architecture review, training and implementation assistance specifically focused on business process and industry best practices.
Bay Breeze Technology Center, Inc. has been primarily dedicated to serving the Personic Software, Inc. customer base. As an outsourced business partner of Personic Software, Inc., we were able to reduce their employee burden by approximately $1.2 million per year and turn a 20% LOSS into a 30% PROFIT for Personic Software, Inc. within 4 months. Additionally, the quality of service has been significantly increased, not only in content, but also in providing additional needed services requested by the 60,000 user base.
Bay Breeze Technology Center, Inc. offers application level training from a human resources / recruiter / sales / management perspective, report writing services utilizing the Internet/Intranet for delivery, video conferencing, streaming video, technology planning, business process review and re-engineering. We have provided services to Fortune 500 customers that include Manpower, Walt Disney Studios, Wal-Mart, Eli Lilly, Owens Corning, Wells Fargo, Cigna, Novell, and Blue Cross/Blue Shield as well as over 100 customers worldwide. We have provided services in Hong Kong, Singapore, Argentina, Colombia, and Mexico for Nortel Networks international engagements. We have also provided services to the UK, Canada and Australia marketplaces in addition to 30 States within the USA.
We have conducted complete project management engagements internationally, including a Peoplesoft ERP 8 Internet/Citrix Rapid Deployment in Hong Kong and throughout the USA. Additionally, internal audits, infrastructure review/enhancements, and documentation creation were all key elements provided to enhancing the overall project management capabilities.
Assisted Sanofi-Aventis during the Sanofi acquisition and integration with Aventis. IBM outsourcing contract negotiation assistance through extensive data modeling and service level agreements. Assisted in the transition of IBM outsourced UNIX services to Argentina personnel. Sarbanes-Oxley 404 compliance for Secured OS, Intel, UNIX, and Batch Job Scheduling implementation, training and remediation working with Ernst and Young as well as Deloitte and Touche. ITIL certified and assistance in the creation of the CMDB structure. Application, server, and database inventory tracking and data synchronization between IBM and Sanofi-Aventis asset management systems. Managed all enterprise server platform retirements and decommissions as well as assisted in two data center closures and consolidation initiatives. Global SAP R/3 upgrade and migration to new hardware and HP Service Guard implementations. Tivoli Maestro Job Scheduling and TIDAL across multiple HP Superdomes and Oracle 10G implementations. Server life cycle review and implementation for UNIX.
Planned, directed, and coordinated activities of designated projects to ensure that goals or objectives of projects were accomplished within prescribed time frame and funding parameters. Acting in the Service Manager role, I established work plans and staffing assignments for each phase of all infrastructure and business integration projects, including Microsoft .NET/ASP, SUN J2EE, and IBM WebSphere implementations and major migrations from outsourced to insourced.
Served as the strategic and technical lead for USA operations on all Service Delivery project requests; Responsible for reviewing design of systems and making recommendations based on already established standards as well as the creation of new UNIX and batch job scheduling standards; Communicate with the senior management, project managers, and customer on all initiatives and provide accurate and timely feedback of design; Interface with vendors to identify the appropriate architecture solution to support design; Project ownership of Service Delivery initiatives including USA server inventory database, associated analytics, and consolidation related projects. Provided leadership and project management support to project team members and technical resources both directly and through IBM outsourced personnel.
Assisted The Solomon-Page Group LLC as Chief Information Officer (CIO) in a consulting capacity as a "turn-around" specialist. Bay Breeze Technology Center, Inc. was contracted to correct a security break-in and data loss to both Oracle information and system data files. After a complete data restoration and rebuilding process, a detailed security analysis was conducted. The entire IT staff was immediately terminated and transitioned into Bay Breeze management. Within 30 days, Checkpoint Firewall-1 was installed and operational with an IPAngel Intrusion Prevention System (IPS), and RSA SecurID. Within 7 months, the entire network infrastructure was upgraded to gigabit fiber, Windows 2000 Domain using Active Directory, and 18 servers retired or consolidated using VmWare. All consolidation and infrastructure improvements were based on the existing capital investment with the exception of the firewall solution.
Assisted The Judge Group as Chief Technology Officer (CTO) in a consulting capacity as a "turn-around" specialist. In 9 months, implemented complete web based Project Management System, Online Status Reports, and ROI based IT strategies. Directly managed 20 IT staff members, including Development, DBA's, Help Desk, Purchasing, Facilities, Networking, and Documentation Departments. Worked with KPMG for auditing and improved IT operations from failing to "A" status in addition to spearheading a data warehouse/ analytics initiative. Saved over $700,000 in capital expenditures, contract negotiations, license renewals, in addition to staff reductions and proven productivity enhancements of over 30% improvement.
In addition to being self-employed, I was employed separately by Personic as a full-time employee during 2000 to finalize the B2B exchange and Peoplesoft Integration.
Personic Software, Incorporated ($30 million applicant tracking and recruiting software start-up):
Created a B2B (Business to Business) Staffing Exchange between Hiring Organizations (HR Departments) and Staffing Agencies, including Vendor On Premise (VOP) and Sub-tier Suppliers, using HR-XML standards with Microsoft Active Server Pages (ASP) in an Application Service Provider (ASP) environment. Responsible for full cycle development from concept to market delivery, including sales support, testing, implementation, and support.
Extensive technology evaluations were conducted, including Microsoft .NET (early adopter), IBM WebSphere, and JAVA. Additionally, ASP hosting site and Network Operation Center (NOC) evaluations were conducted throughout Northern California to ensure the highest level of service and security based on present and projected operational requirements.
Responsible for special technical projects in the Brisbane, California corporate office such as Lotus Notes, Microsoft Terminal Server, Citrix, Peoplesoft integration, HR-XML, and B2B development. This included on-site visit with vendors, industry tradeshow participation, and partnership alliance meetings.
Responsibilities also included traveling with the top producing sales representatives to discuss HR/recruiting/staffing business rules and workflows as well as the underlying technology and its utilization. These discussions were often based on the technical infrastructure of the individual HR/recruiting/staffing firms and the incorporation of our technology and industry best practices into that environment. This was both pre-sales support and post-sales follow-up, as well as establishing ongoing relationships with both the HR departments and staffing organizations. I was also considered a customer service "turn-around specialist" in that I was engaged to assist in resolving troubled accounts; i.e. within 30 days, a pending lawsuit from a major strategic customer was turned into a satisfied customer that immediately provided $800,000 in new sales.
Personic Software, Incorporated is a client/server and web-based application utilizing Powerbuilder, Oracle, Net Dynamics, Microsoft ASP, JAVA, ZY Index, Microsoft SQL Server, Microsoft NT/2000 Server, Exchange/Outlook, Terminal Server/Citrix, Crystal Reports, "n-tier" technology, and Windows 95/98.
This position reported directly to the President and CTO.
CDI Corporation ($1.8 billion annual sales of technical services, recruiting and staffing):
Arthur Andersen developed an "Information System Plan" to replace all core computer software and hardware systems within 3 years, budgeted at $27 million. This plan included 45 projects in the areas of Sales and Marketing, Management Information Systems, Accounting/Operations, Recruiting/HR, and Technology Infrastructure. As the ISP Manager reporting to and working with the CIO, I was responsible for all project planning, development, implementation, and budgeting. These responsibilities included managing direct staff (35+), field staff (225+), consultants (15+), and vendor relationships. Close interaction with various business entities and initiatives such as Quality as a Business Strategy (QBS), Training and Organizational Development, IS Council, ISP Council (Governing body consisting of CEO, COO, CFO, and other Senior CDI Officers), Subsidiaries and international partners. In the absence of the CIO, I assumed his role and responsibilities, making all strategic and tactical IT based business decisions. Responsible for all subsidiary CIO's (8) as direct reports.
Implemented and assisted in the deployment of MS Exchange / MS Outlook E-mail nationwide, Data Warehouse Performance Metrics using Cognos Impromptu and Powerplay, Key Performance Indicators (KPI) analytics, NT Internet/Intranet Web Servers, Contact Management, NT Local Area Networks (LAN), Frame Relay Wide Area Network (WAN), Remote Report Distribution, Imaging, Firewalls, HP Openview and Cisco Works Network Management with remote support and alerting.
Project Manager & Project Leader for core business function, Recruiting and Placement Informational Database (RAPID). This included Database Standardization for approximately 35 remote databases, 130 offices nationally, 1,100+ users, and design for Sales and Opportunity Tracking requirements. Facilitator for a nationwide team of 22 members for over a year to assist in the design and development of RAPID. Reviewed and analyzed staffing industry software of over 100 solution providers utilizing an Arthur Anderson "style" of phased vendor analysis methodology and process documentation.
Other projects included Payroll, Billing, AR, AP, GL, HR, EDI, Asset Management, and Time clock systems. Packages reviewed were Peoplesoft, Oracle Financials, SAP, Lawson, J.D. Edwards, Opteamasoft, and Kronos.
Responsible for the installation of HP-9000, DEC Alphas, HP Netservers, and EMC Disk storage devices, and several Cisco Routers and CSU/DSU devices. Utilized Oracle 8 parallel processing, Oracle Developer 2000 (Web Based Application Deployment), DEC UNIX, HP-UX, and NT.
Accepted additional responsibility to manage Micro Systems, Operations, Networking, Help Desk, Hardware Break/Fix, and Purchasing. This included management of 250+ employees and consultants while managing existing responsibilities.
This was a startup department upon my arrival to centralize IT strategy and new technology for the entire enterprise. Implemented hiring standards, policies and procedures, methodology, and project tracking utilizing MS Project and MS Team Manager.
This position reported directly to the CIO, CEO, Chairman of the Board and the Board of Directors.
Keystone Natural Water ($28 million annual sales of office refreshment products):
Responsible for the overall management and coordination of the data processing and computer operations area as well as the administration headquarters and five distribution facilities in the Northeastern USA.
Developed, reviewed, and recommended systems and procedures including developing and implementing advanced telecommunications systems (call forwarding / voice mail / cellular) netting 30% per year savings. Developed and implemented new billing systems with annual savings of $60,000 per year and improved the A.C.P. (average collection period) by 15 days. Legally formalizing corporate policy and assisting in marketing strategies, including commercials, brochures, and Internet Web pages. Responsible for full cycle development from concept to market delivery, including sales support, testing, implementation, and support of core distribution and customer management system on a financial foundation system.
Closely involved in several acquisitions, mergers, valuations, due diligences, and a potential I.P.O. (Initial Public Offering)..
Installed several inter-connected 100mb Novell Arcnet networks utilizing Btrieve file management and Novell 2.15, Novell 3.11, and Novell 4.01. Netware SQL Client/Server communications and information exchange utilizing standard Windows 3.1 and Windows 95 tools such as Q&E, R&R, and Excel. Real-time integration of our Novell SQL server with our customized accounting and customer core systems.
Wrote programs in COBOL, Turbo "C", and Magic PC, including a sophisticated Terminate and Stay Resident (T.S.R.) editor/client tracking system. Wrote bar-coding P.O.S. (point of sale) system for our retail coffee and espresso business. Modified Macola Accounting System and converted several acquisitions from the S.B.T. Accounting System and other accounting and customer tracking systems.
This position reported directly to the President, Chairman of the Board, and the Board of Directors..
Peoples Bank, N.A. ($300 million commercial bank):
Started as an independent consultant as part of the acquisition of Unifund Leasing. The initial objective was to convert the leasing application from the Contel CADO to a Windows and Novell based application. This development effort was completed ahead of schedule and under budget. Due to the success of the leasing migration and my financial background with a credit union service cooperative (Users, Inc.), I was contracted to assist with the commercial and residential real-estate loan administration division to assist in their system and process revitalization efforts. Within 6 months of implementing new automated and networked technologies, the division was able to attribute the 40% growth to the new enabling technologies and my leadership in the creation of the formalized operational processes.
After the successes with the leasing and commercial/real-estate land divisions, I was approached by the CEO and Chairman of the Board to join the bank as Director of Computer Operations (Chief Information Officer). I was responsible for the overall management and coordination of the data processing and computer operations area, including the administration headquarters, operations center, and 14 branch offices. I worked closely with the CFO and auditing functions to ensure bank wide system security and to formalize a return on investment (ROI) methodology for all future technology expenditures.
Developed, reviewed, and recommended systems based on a comprehensive vendor analysis process and pre-implementation testing and evaluations. In my role, I was utilized as an efficiency expert not only from an automation and technology perspective, but also from an operational (process flow), auditing and security management overview.
Installed leading edge technology after sufficient due diligence in the evaluation and testing phases. This included inter-connected Novell Arcnet networks, and OS/2 Oracle Servers with the Novell Requester for the financial loan recovery program. Incorporated several Windows business critical applications into the networking environment.
Worked closely with the Automated Clearing House (ACH) and Electronic Funds Transfer (EFT) operational team to ensure maximum efficiency and security. Additionally, Automatic Teller Machines (ATM) deployment throughout the branches and associated network and telecom evaluations.
Branch platform automation issues had consistently plagued the branches with poor response time performance, ineffective data collection, and application functionality issues. This system was a Bunker Ramo Olivetti UNIX based platform. After meeting with the Olivetti management and working with their development team, we were able to correct the outstanding issues and increase functionality by over 50% within 30 days! Based on that initiative, I was offered a senior management position with the Bank of New York, but turned it down due to the death of my father and the need to return to assist my family in Pennsylvania.
This position reported directly to the President, Chairman of the Board, and the Board of Directors.
Unifund Leasing, Incorporated ($35 million with $15 million annual sales):
Started as an independent consultant for a non-existent programming department. Responsible for maintaining the Contel CADO Tiger system while converting to a Personal Computer Novell local area network based application. I architected, prototyped, staffed, and developed the application. The development effort included amortization schedules and Financial Accounting Board's Statement 77 (FASB-77) governing the accounting treatment for installment sales receivables that are transferred by a company to a third party on a recourse basis. Also, financial models to include Present Value, Future Value, and multiple layer interest calculations for both open and closed ended leases.
Evaluation of multiple third party software for both product incorporation and general usage, such as word processing, spreadsheet, terminal emulation, communication, accounting, graphic, report writer, and database packages. (Word Perfect, Lotus 1-2-3/Excel, Tiger Link, Smart Alex, Champion, Harvard Presentation Manager, Story Board, R&R Report Writer, Foxbase+, and Oracle.)
Also responsible for statistical analysis and presentation of the Contel CADO to IBM PS/2 downloaded information to both outside banks and internal management. Prior to joining Unifund Leasing, this analysis was not available and ultimately allowed the owner to market the company to Japan.
Instituted development on a complete automated leasing system using bar-code readers, 1/2" magnetic tape units, laser printers, Hayes modems, and Novell Arcnet networking. Coordinate all hardware and software purchases, installation, maintenance, and upgrades as well as vendor negotiations.
Supervision, evaluation, and support for accounting, programming, and operations personnel.
This position reported directly to the President.
Telerx Marketing, Incorporated ($3 million annual sales of telemarketing services):
Started as an independent consultant for a defunct programming department. Responsible for ensuring the accuracy and integrity of the data presented to the pharmaceutical companies. Represented the organization on-site at the pharmaceutical companies for integration, data collection, and reporting requirements. These on-site customer quarterly meetings and presentations included Pfizer, Inc., Rhone-Poulenc Rorer, Merck & Co., Inc, Bristol-Myers Squibb Company, Johnson & Johnson, Smith-Kline Beecham, and Wyeth.
Instituted new documentation and operation procedures. documentation and operation procedures. Coordinated all hardware and software purchases, installation, maintenance, and upgrades.
Supervision, evaluation, and support for programming, operations, and word processing personnel.
This position reported directly to the Vice President of the Direct Marketing Support Group, and provided constant contact with all levels of corporate and pharmaceutical client management.